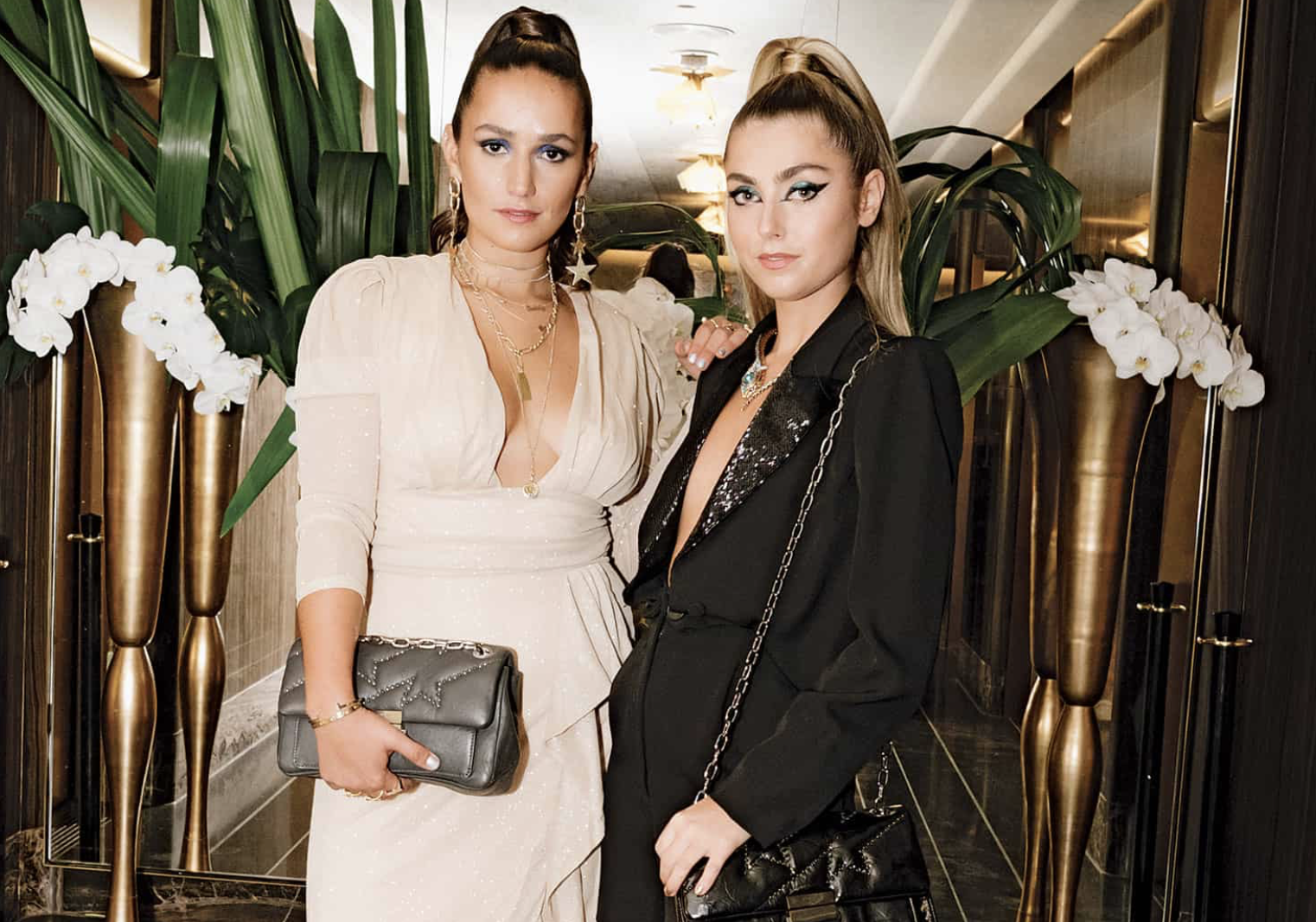 Charlotte and Sophie Bickley, on Influencer Life During Fashion Week
THE DAILY FRONT ROW SEPTEMBER 2019
"What is Fashion Week really like for bloggers and influencers? We sat down with sisters Charlotte and Sophie Bickley, co-founders of Yin2MyYang, to find out."
THE DAILY FRONT ROW SEPTEMBER 2019
"Ahead, 50 influencers in fashion, beauty, and lifestyle who are dominating our feeds. They have eclectic backgrounds, aesthetics, and clout…"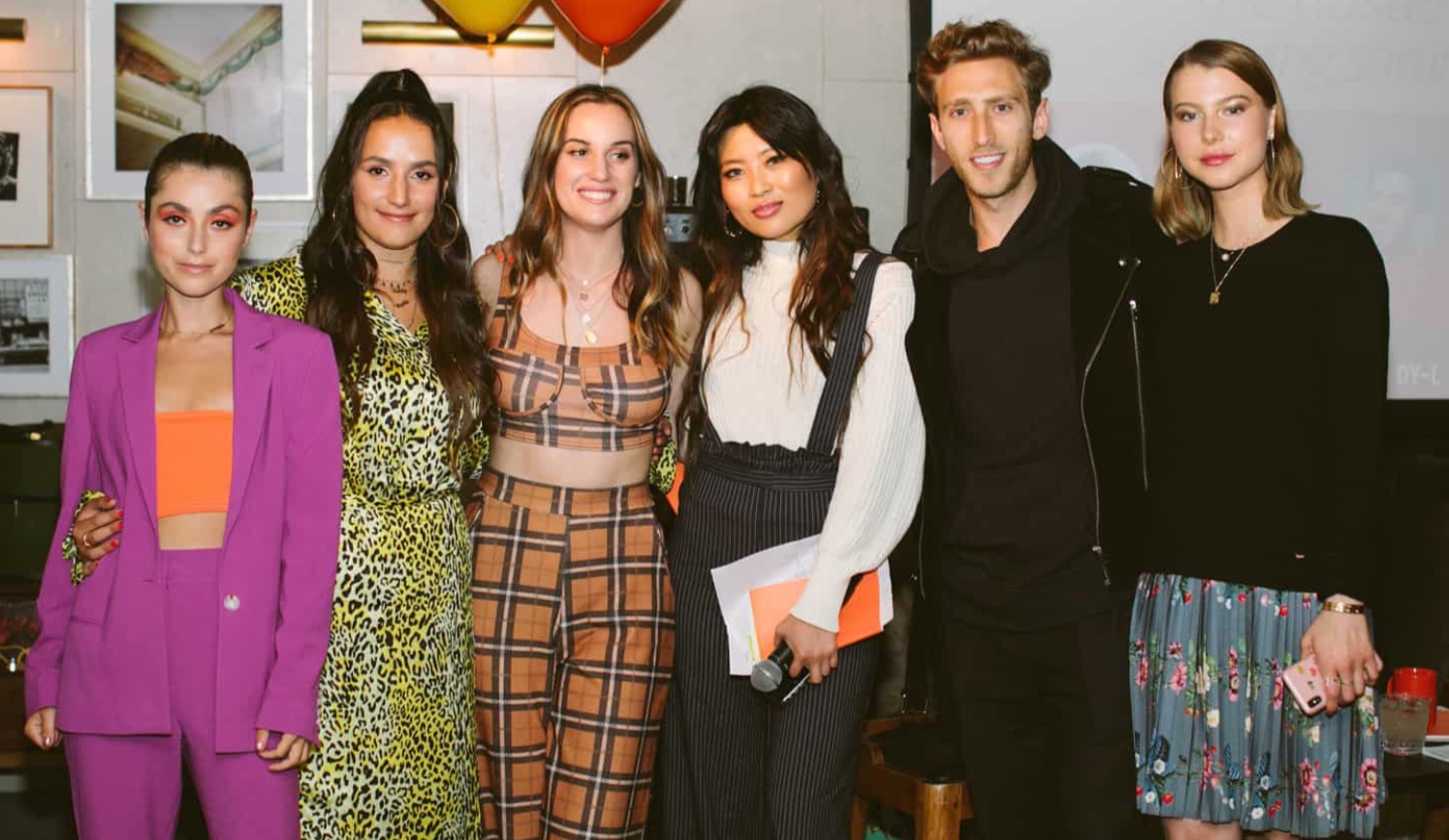 The CFDA Appoints a Global Ambassador, ANDAM Announces Prize Finalists
THE DAILY FRONT ROW MAY 2019
"Earlier this week Bumble hosted a panel to help young entrepreneurs survive the summer hustle. Held at Soho House the event featured Hannah Berner, Sophie and Charlotte Bickley…"
Phil Oh's Best Street Style Photos From New York Fashion Week Fall 2019
VOGUE FEBRUARY 2019
"This season, the New York men's shows collided with women's Fashion Week for a few days, resulting in an all-over-the-place schedule—and some particularly good street style. …"
The Best Street Style Moments From New York Fashion Week FW19
HYPEBAE FEBRUARY 2019
"At New York Fashion Week Fall/Winter 2019, show attendees are bundled up against the cold with with bold-colored outfits that are simply hard to miss. …"
French Connection and The Daily Packed it in Last Night in Soho
DAILY FRONT ROW NOVEMBER 2018
"Last night, French Connection and The Daily Front Row kicked off the holidays with a packed holiday bash at the brand's Soho location. …"
Secrets to Savvy Shopping
QUEST OCTOBER 2018
"As style bloggers, we provide insider tips that will have you making smart shopping decisions while keeping up with current trends in the rapidly evolving world of fashion. …"
Instagram Fashion Stylists Sophie and Charlotte Bickley visit Ambience Boutique
NORTHJERSEY April 2019
"Sophie and Charlotte Bickley. Instagram fashion stylists sisters Sophie and Charlotte Bickley visited Ambience Boutique in Edgewater. …"
The Hottest Book Club In New York
GUEST OF A GUEST SEPTEMBER 2018
"Bumble Book Club? Believe it. Last week, the app hosted its first ever book club, lead by Bumble Business ambassadors Sophie and Charlotte Bickley. …"
Yin 2My Yang & Bumble Business Host First Ever Bumble Book Club
GOTHAM SEPTEMBER 2018
"On Thursday, September 27, 2018, fashion blog Yin 2My Yang and Bumble Bizz hosted the first ever Bumble Book Club at the Truffles Building…"
Was This The Cutest Super Bowl Party In Town?
GUEST OF A GUEST FEBRUARY 2019
"While you may have spent the Super Bowl stuck to your couch, trying not to drip pizza oil onto your throw blanket, Sophie and Charlotte Bickley were partying it up big time. …"
At the Beach with the Millennial Pink Party
TOWN & COUNTRY AUGUST 2018
"Toby and Larry Milstein hosted a Montauk fundraiser for Planned Parenthood and the Human Rights Campaign. …"
The Evolution of the Influencer Economy
BUSINESS OF FASHION MAY 2018
"Influencers and marketers weighed in on what works and what doesn't in the booming market for social media sponsorships. Product placement alone doesn't cut it anymore. …"
What Does It Mean To Be An Influencer In New York These Days?
GUEST OF A GUEST SEPTEMBER 2017
"…Cogent enlisted sister bloggers Charlotte and Sophie Bickley of Yin 2 My Yang to host an intimate dinner…."
US WEEKLY SEPTEMBER 2017
"Charlotte and Sophie Bickley hosted Cogent's Under The Influence Style Book Launch at While We Were Young in NYC."
8 Instagram Influencers Explain What Ingrid Goes West Gets Scarily Right
THE CUT AUGUST 2017
"Ingrid Goes West might be the first film that really nails what it's like to live in today's selfie-saturated world. …"