POP OF (AUTUMN) COLORS
No doubt that when we think of Autumn, certain colors come to mind. Mostly the colors of the leaves that accompany the season, the bright reds, oranges, and yellows - mixed in with a beautiful base of green trees. For this reason, Autumn is one of our favorite seasons, simply for it's beauty. In our post today we feature a pop of Autumn colors- clad in bright red and bright yellow, we aim to look just like those colorful Autumn leaves we cherish in a sea full of green. It's also always fun to dress up in bright colors... at least for us :)
SOPHIE'S LOOK:
YELLOW! Mustard yellow to be exact...is the Autumn color I chose to rock for this post solely dedicated to bright Autumn colors. I am absolutely in love with my look which consisted of only two pieces: my beautiful mustard yellow SWF 'Raline' maxi dress...especially because of it's intricate details - the bell sleeves with cutouts, the small chest cutout, the turtleneck collar, and the slits on the legs of this dress make it so unique and unlike any I've ever seen. I am not the biggest fan of the color yellow but this dress is definitely an exception , I fell in love with it from the moment I laid eyes upon it! Then I found the perfect pair of mustard colored Vince Camuto 'Kathin' lace up heel sandals, with a very short heel, so comfortable to walk around in and so chic with the lace up feature. I truly felt like a beautiful Autumn leaf in this gorgeous look, hehe :)
// Vince Camuto 'Kathin' Lace Up Sandals // similar Steve Madden lace up sandals linked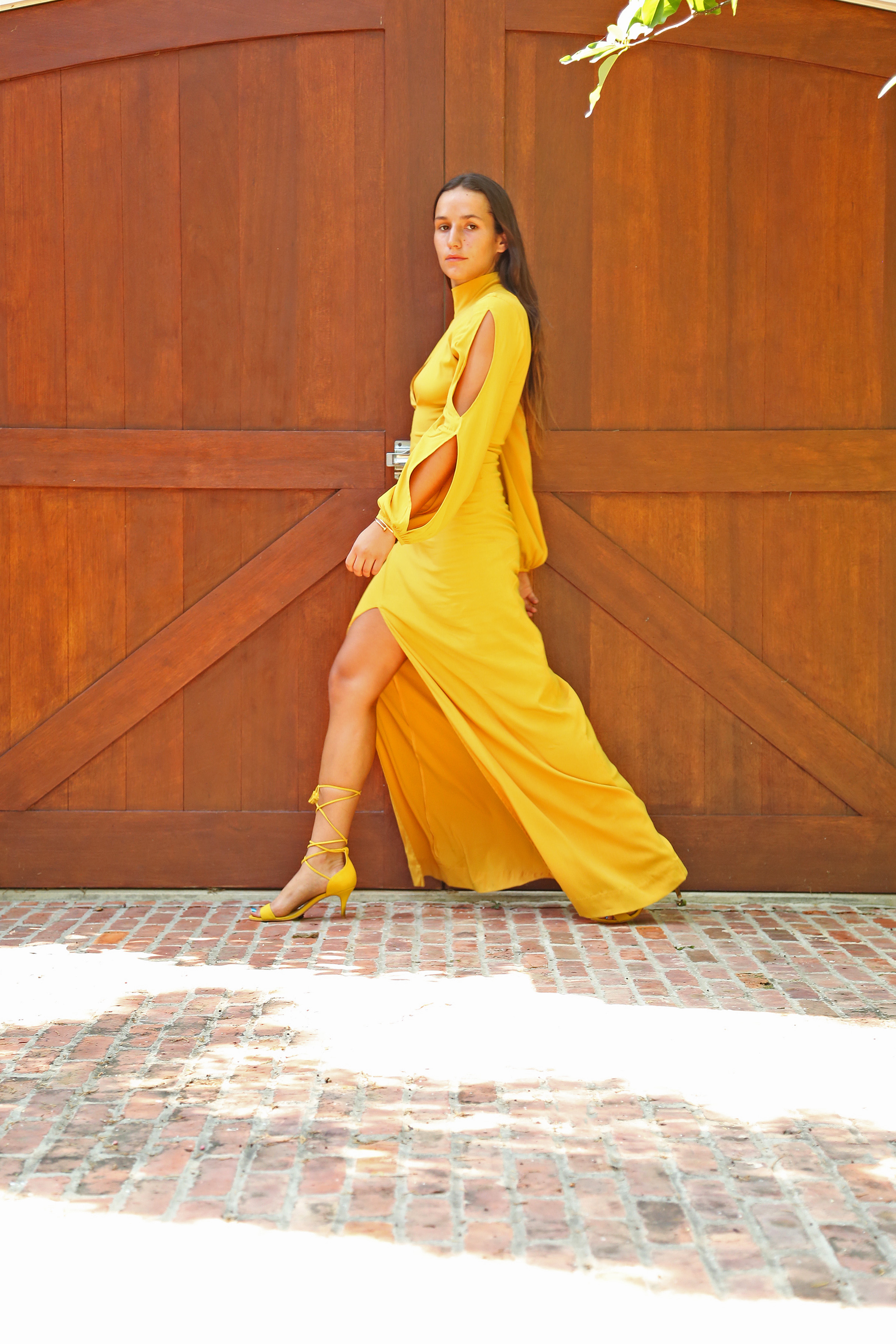 CHARLOTTE'S LOOK:
RED! This burnt red color I chose to rock is the perfect tone to step into Autumn. For my look I went with this super simple yet elegant The Reformation Trixie two piece set. This two piece set is super versatile for you could wear with a pair of heels like me or even dress it down by adding a pair of sneakers to the look. I love the criss-cross back feature of this two piece set. For shoes I found this red pair of shoes that had the perfect height for the length of my pant. My shoes are no longer available but below I linked the gorgeous Aquazzura Austin Lace-up Suede Sandal.
// The Reformation Trixie Two Piece Set
YEAH, UH-HUH, YOU KNOW WHAT IT IS...RED & YELLOW, RED & YELLOW, RED & YELLOW, RED & YELLOW ;)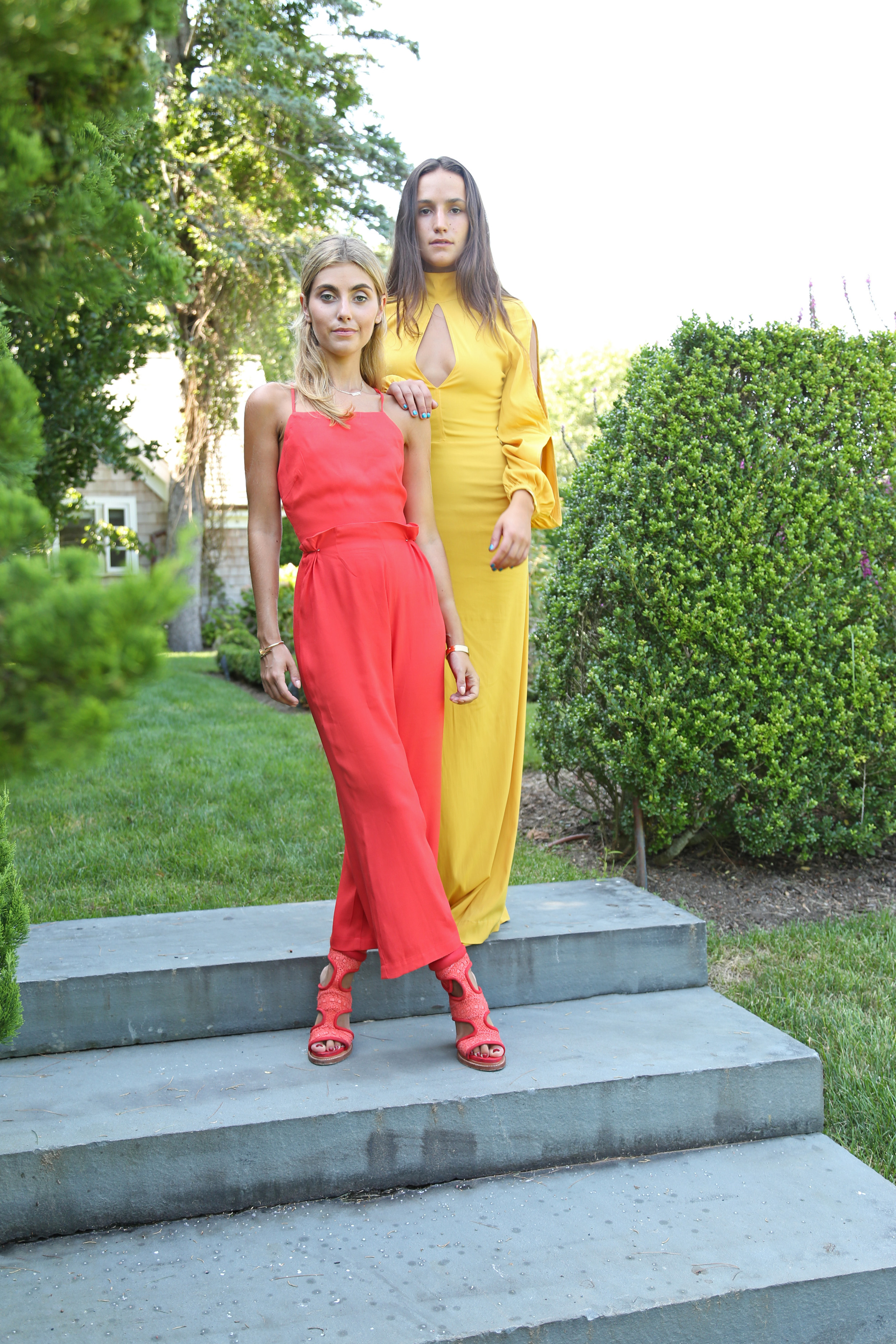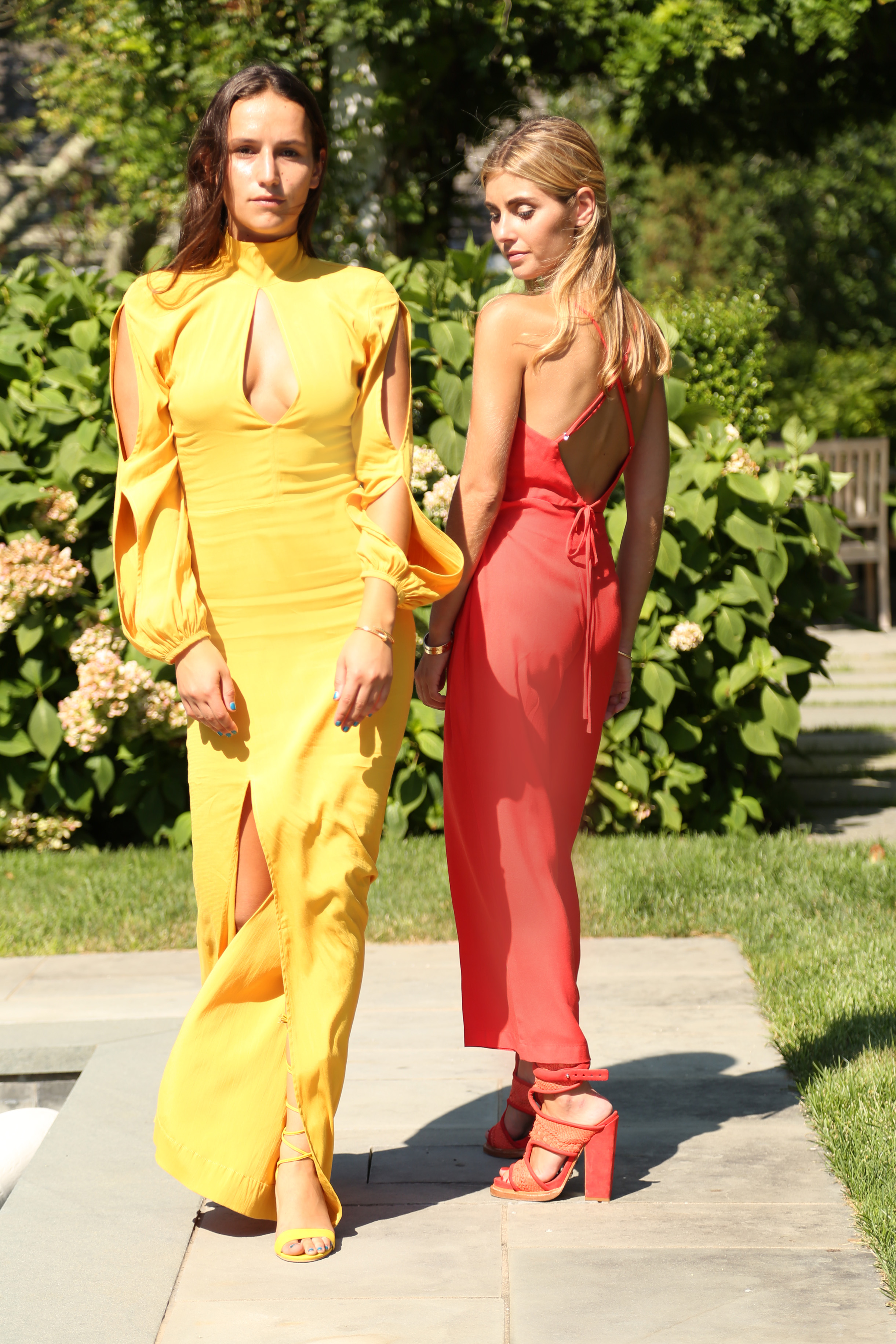 We can't wait to see those Autumn colors start showing in the trees and all around us. What a beautiful time the Autumn season is in NYC. We hope this post served as a little teaser to get you all excited for the season that is ahead of us and the fashion that it brings with it... Maybe these outfits aren't the most practical, but hey, its fun to get dressed up and have a little fun every once in a while…this has been a hobby of ours our entire lives ;)
Be sure to check out below, our Shop page & Looks for Less page shop our featured looks and other strikingly colorful pieces that we love!
OTHER AUTUMN COLORED PIECES WE LOVE