LET'S TALK ABOUT CHOKERS
If you haven't already noticed, there is this one certain accessory that we are kind of obsessed with - and we've been obsessed with it for quite some time. It would be considered a rare occasion if one and/or both of us was caught NOT wearing this accessory with any given outfit. Wanna guess what this magical accessory we are speaking of could be? Just kidding, we'll tell you....it's the choker. We are both very, very obsessed with chokers.
That being said...it is about time [and actually long overdue] that we dedicated a post SOLELY to this amazing piece of jewelry. In nothin' but white tops & jeans, we let our chokers 'shine bright like a diamond' & do all of the 'werk, werk, werk, werk, werk'...at the same time. CHOKERS...WE LOVE YOU!
SOPHIE'S LOOK:
Chokers!!...Eek!! I love them and have been wearing them quite a lot recently. In today's post, I'm featuring (just a few) of my favorite choker looks. In today's post you'll see Char & me sporting our Yin Yang themed matching sissy chokers (from Etsy) - which I secretly think brings me good luck when I wear it. I treat this choker kinda like a 'friendship bracelet', but as a 'sister choker' instead...when I wear this Yin Yang choker, it's like Char is right there with me! Corny, I know. I love and own chokers from all sorts of brands but my favorite choker brand - BY FAR - is Choked by a Thread. This brand has THE BEST CHOKERS IN THE WORLD, no exaggeration. Please, please, please be sure to check out their website... you won't find any other chokers like 'em!!
That being said, featured today, please find.... my beloved Yin Yang 90's style tight choker (from Etsy // matching with Char), my Choked by a Thread denim choker, my Choked by a Thread red bandana printed choker, my Vanessa Mooney wrap around charm choker, and finally my Osklen dark green textured choker...that I snagged at a sample sale for only $10! I could show you more chokers that I love, but for now, I'll leave you with these five awesome ones :)
// Choked by a Thread Denim Choker // similar BaubleBar denim choker linked
// Choked by a Thread Bandana Print Choker
// Vanessa Mooney Wrap Around Charm Choker // featured choker is no longer available // similar choker linked
// Osklen Green Textured Choker // featured choker is no longer available // similar choker linked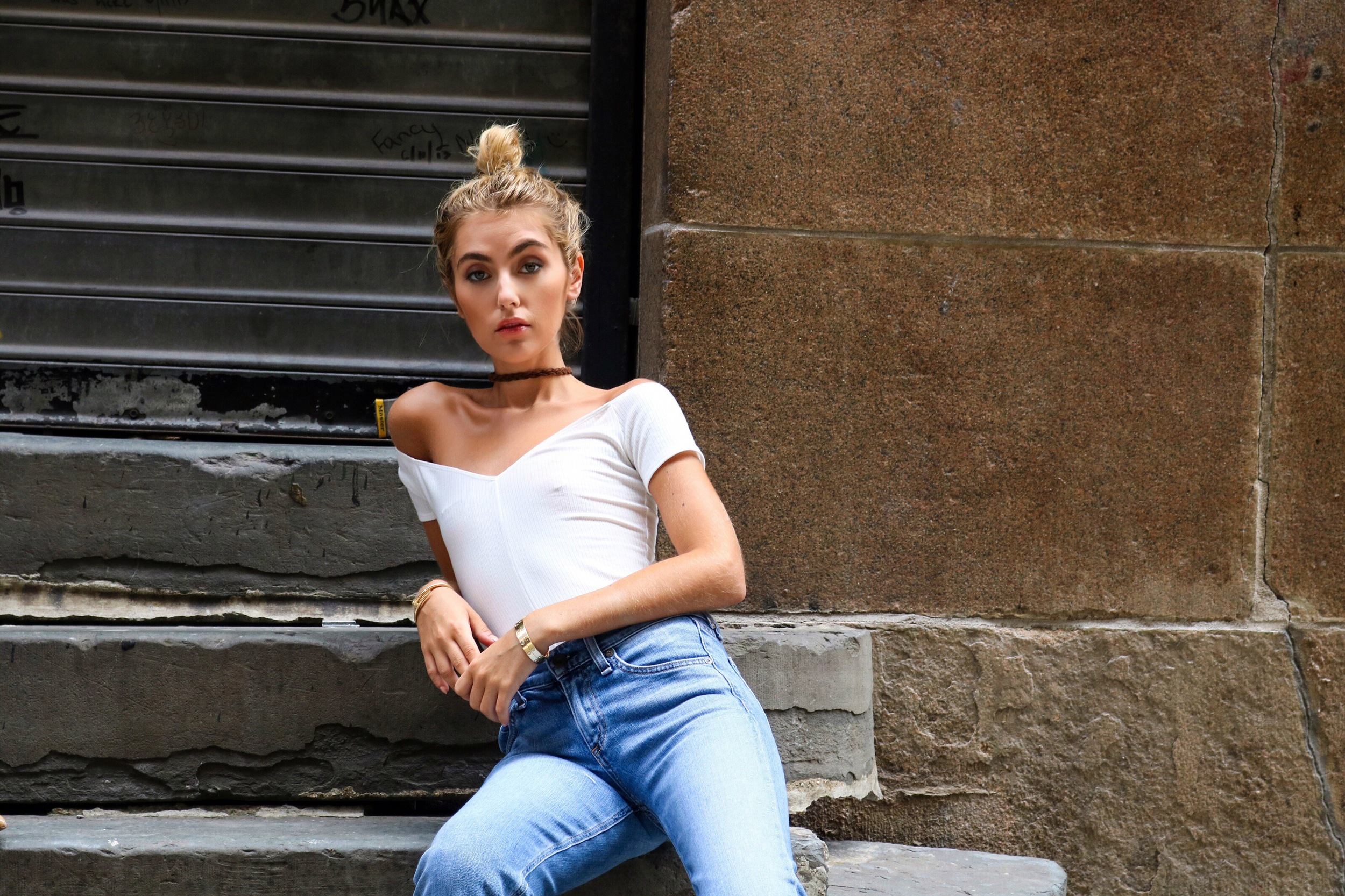 & THE AWARD FOR OUR FAVORITE ACCESSORY OF THE YEAR GOES TO...
After reading this post one could say our top two fave choker designers are Choked by a Thread and Vanessa Mooney...but in reality, we really don't have a favorite, there's not much else to say except that we LOVE ALL CHOKERS...and we love them a lot. Be sure to get on track with this trend and check out below & Shop page for our featured chokers and also some other chokers that we love!
Hope everyone had a marvelous weekend & that everyone has a wonderful week ahead <3