NEUTRALS N' KNITS
Neutral tones and knit fabrics are always in style. Colors like white, off-white, nude, saddle, beige - etc, etc, so on and so forth - can be matched with any outfit and are appropriate to rock in every season. We're sure that everyone reading this post has at least one neutral tone colored item OR knit item (but most likely both) that they adore and cherish as a staple part of their wardrobe. If you are not already one of these people, we highly suggest you consider becoming one.
We decided to dedicate today's post to our love of neutral tones and knits...in this case Summer knits...on a beautiful day exploring The High Line. Oh, what a spectacular day it was ;)
SOPHIE'S LOOK:
One can never go wrong with neutral tones. I am currently obsessed with my white knit tank top with fringed bottom, exposing just enough, but not too much, skin to match with a pair of skinny white jeans. In this case a pair of my white J BRAND's, designed with small slit rips on the knee and thigh, giving them an awesome edge. My fringe tank may be knit/"sweatery" material, but is is actually super light & breezy. I've been rocking it a lot so far this summer because it matches with everything and the long fringe ends add a fun element to any outfit - making the top easy to pair wit any bottoms and make any look stylish.
I added some neutral tone colors to my outfit via my shoes, bag, and sunglasses. I am really into the trend of platformed sandals this season so I wore my saddle colored Coach 'Primrose' platform sandals…that I also own in black and chalk colors...oops :-P...I LOVE these sandals because they add a little height and can dress up an outfit but are also really comfortable - comfortable enough for a long stroll down The High Line - and back again!
For accessories, I carried my Nasty Gal wooden clutch….TOO CUTE - I've been carrying it with me all the time because it matches with any Summer outfit and is big enough to hold all my precious things. P.S. This is both a clutch & a shoulder bag because it comes with an attachable gold strap…killing' two birds with one stone, woot-woot! Then I sported my dark tan colored Wildfox 'Steff' round sunglasses…which you've seen me sport before, usually in the grey mirrored color - told ya I was obsessed!
Finally I spiced up my look with some jewelry. A crest layered necklace (with three layers) to add some excitement to my all white attire, mini hoops and then some b-e-a-u-tiful arm/hand candy. Ever heard of the SISTER brand DANNIJO!?? If not…you need check them out NOW. They make the most beautiful pieces and I am absolutely obsessed with all of their designs. With this outfit, I'm wearing two DANNIJO pieces - the 'Mick' cuff with crystal details & the 'Luke' gold band ring (on each hand actually)....which I am considering ordering even more of - I wear these rings everyday. LOVE THE DANNIJO BRAND and the fact that it was founded and is operated by sisters is an ultimate plus. Vita Fede is another awesome brand I love and my Vita Fede skinny crystal cuff matched perfectly with the crystal details of my DANNIJO 'Mick' cuff :) Just like that, my neutrals n' knits look is complete!
// Knit Fringe Tank // featured tank is no longer available // similar tank linked
// Coach 'Primrose' Platform Sandals // similar platform sandals attached
// Crest Layered Necklace // featured layered necklace is no longer available // similar layered necklace linked
CHARLOTTE'S LOOK:
Neutral tones are one of my favorite looks for the Summer. For our day on The Highline, I wore a Helmut Lang open knit sweater, made of super light knit material, making it a perfectly comfortable piece to rock, even in the high heat. I paired my sweater which this adorable pleated Club Monaco skirt and tied the center of my sweater in a knot to show off the details of the skirt. I've got to mention that everything from Club Monaco has been so ON FLEEK these past couple of years - it was never really on my radar until recently and I have been absolutely LOVING all of their product. For shoes I went for my go-to lace up Christian Louboutin sandals which are probably the most comfortable sandals that I own. Comfort aside, they can be paired with a variety of different outfits and can be worn for a variety of different occasions. Unfortunately my featured sandals are no longer available but I found an equally cute pair that I've linked here and below!
Over my shoulder, I threw on this amazing floral appliqué Coach saddle bag from the Coach 1914 collection, which you all know, both Soph & I are obsessed with. This particular bag that I'm carrying is derived from their new bag style called the Saddle bag and the floral appliqué detail on this bag makes it different from the solid colored bags and an 100% must have. No shocker here- I finished off my look with a beige crochet Choked by a Thread choker. Couldn't resist wearing it since it's intricate crochet design and neutral tones pulled my entire outfit together - completing my look with perfection :)
// Helmut Lang High Low Open Knit Sweater
// Christian Louboutin Lace Up Sandals // featured sandals are no longer available // similar sandals linked
// Coach 1941 Tea Rose Appliqué Saddle Bag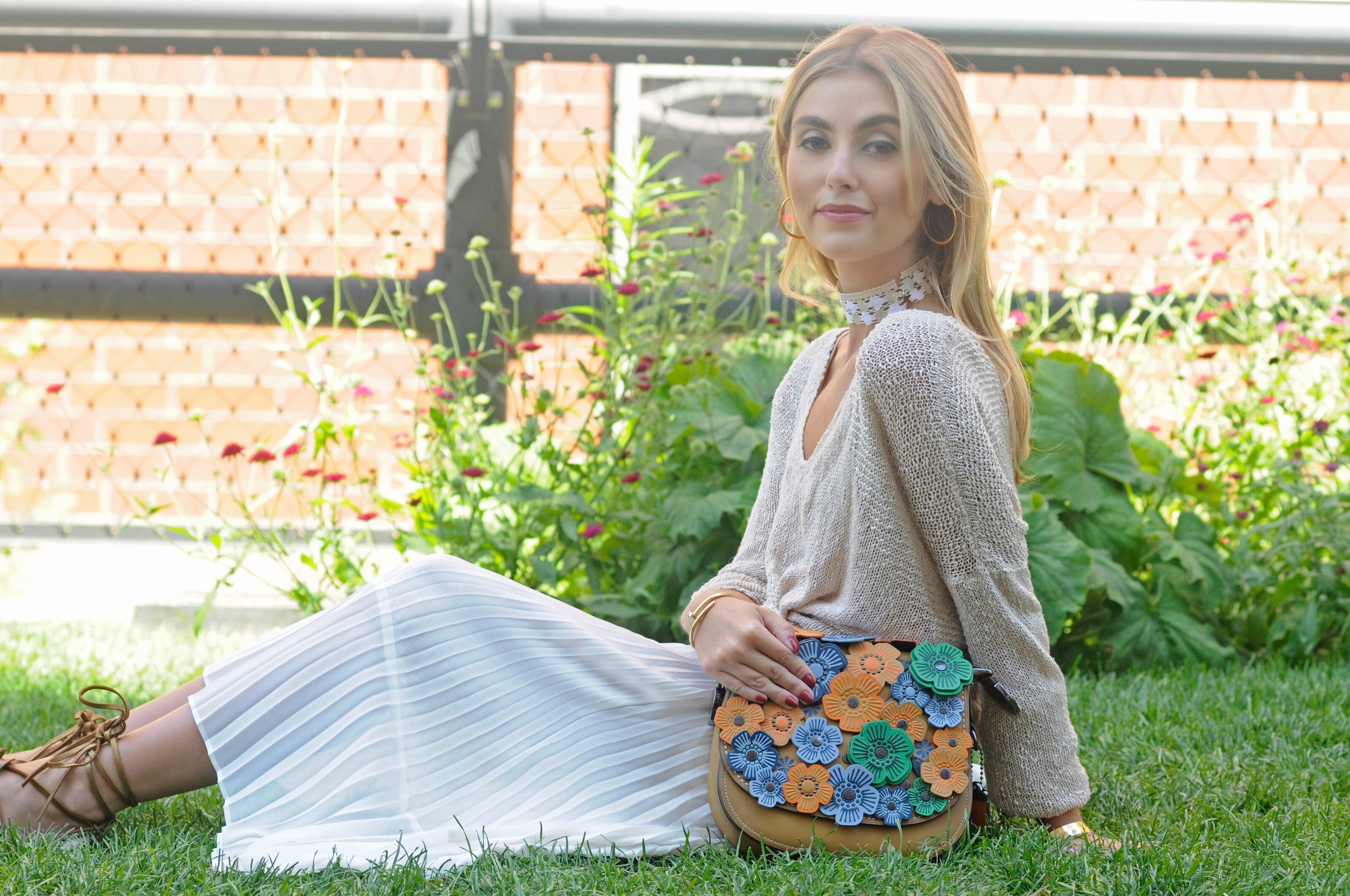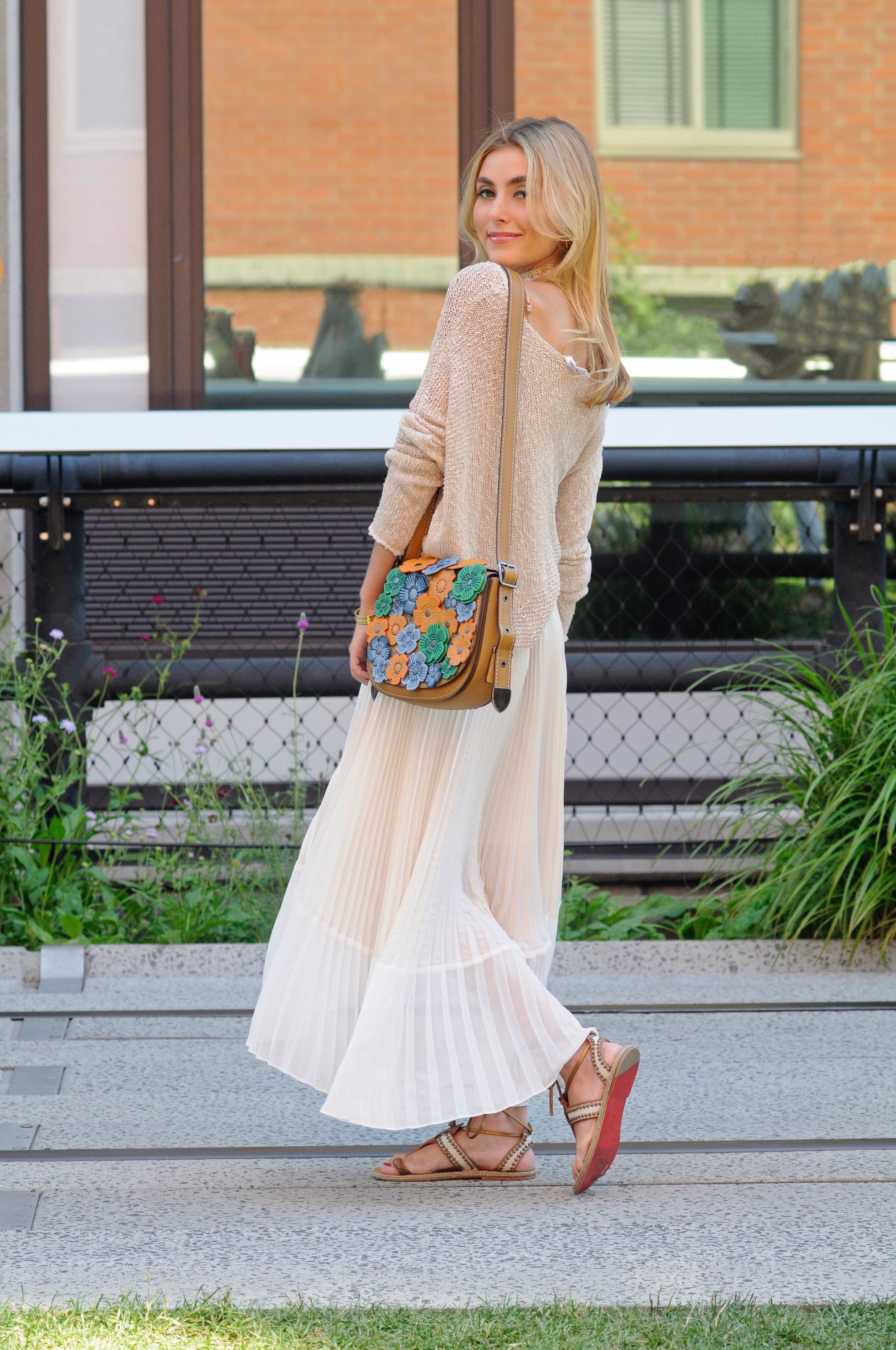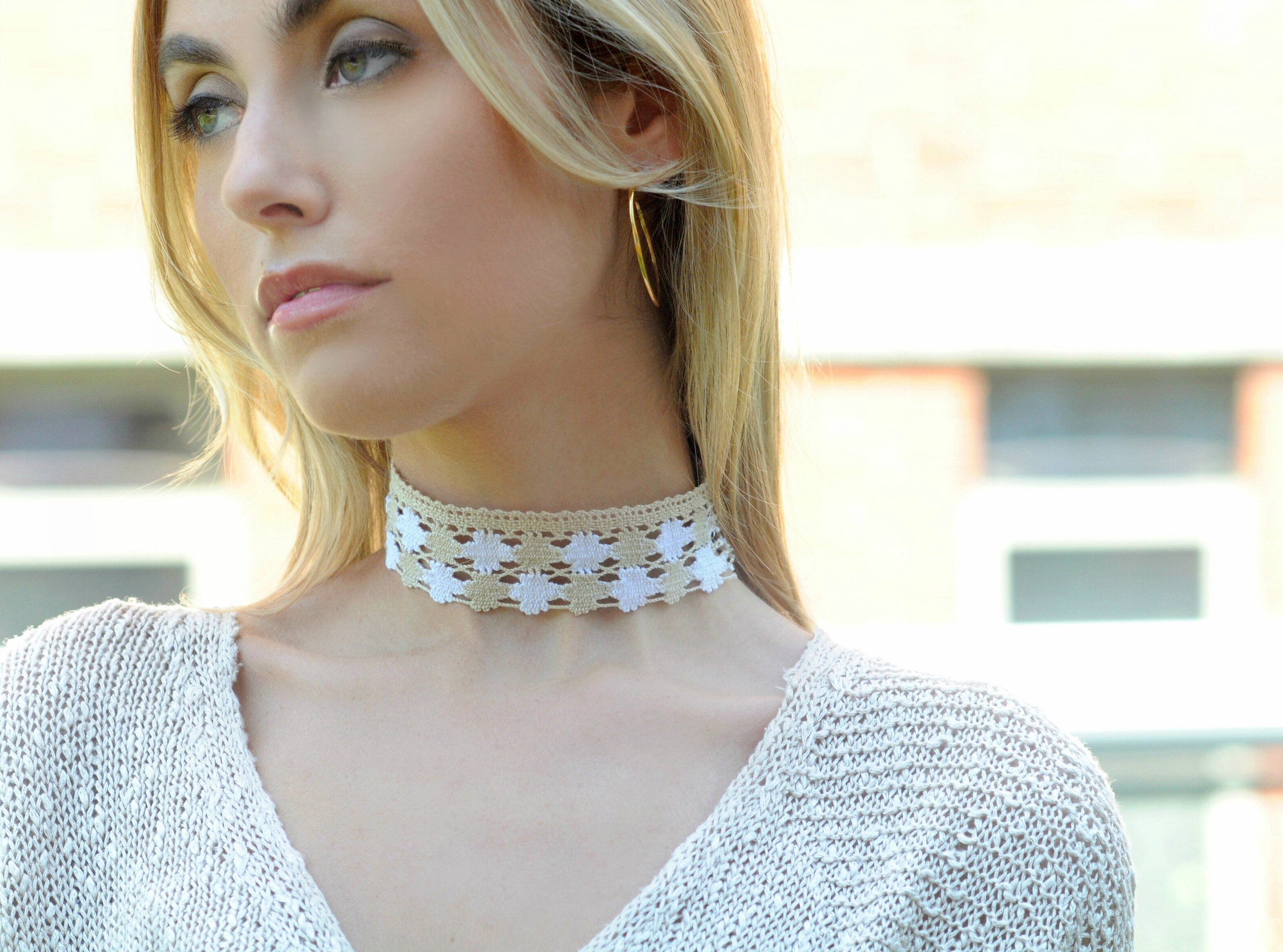 HITTIN' UP THE HIGH LINE 8-)
& WE OUT...(Insert peace sign emoji here)
We hope everyone is enjoying their Summer, loving this beautiful NYC weather (but also staying cool...) & rocking their fave neutrals n' knits ;) ;)
Check out our Shop and Looks for Less pages to shop our featured look and also see other neutral items we love below :)