A BERMUDAFUL NIGHT: THE COACH BERMUDA FASHION FESTIVAL GALA
SO sorry for our brief posting hiatus! We just got back from a few Summer getaways with limited access to posting abilities but are excited to say that have lots and lots of new content to share with you in the weeks to come!!
Today's post is dedicated to an amazing event we attended during said Summer "hiatus"- The Coach Bermuda Fashion Festival Black Tie Gala. We are honored and proud to say that we got the opportunity to attend this amazing event that served as the finale of 2016's week long Bermuda Fashion Festival honoring two influential Bermudians for their achievements in fashion.
We are even prouder to share who these two honorees were!
1. Our very own father, Ian Bickley: President of Coach International - who was surrounded by several of his fellow supportive Coach colleagues that evening *yes, he was born and raised in Bermuda, it's pretty cool*
...AND...
2. The very beautiful and talented, Shinia Torini: Fashion Editor & Celebrity Stylist

Check out the looks we chose to wear and some of the spectacular moments captured from the night. Special thanks to BermyNet.com for helping capture some of these moments and the biggest congratulations to the two honorees!! :)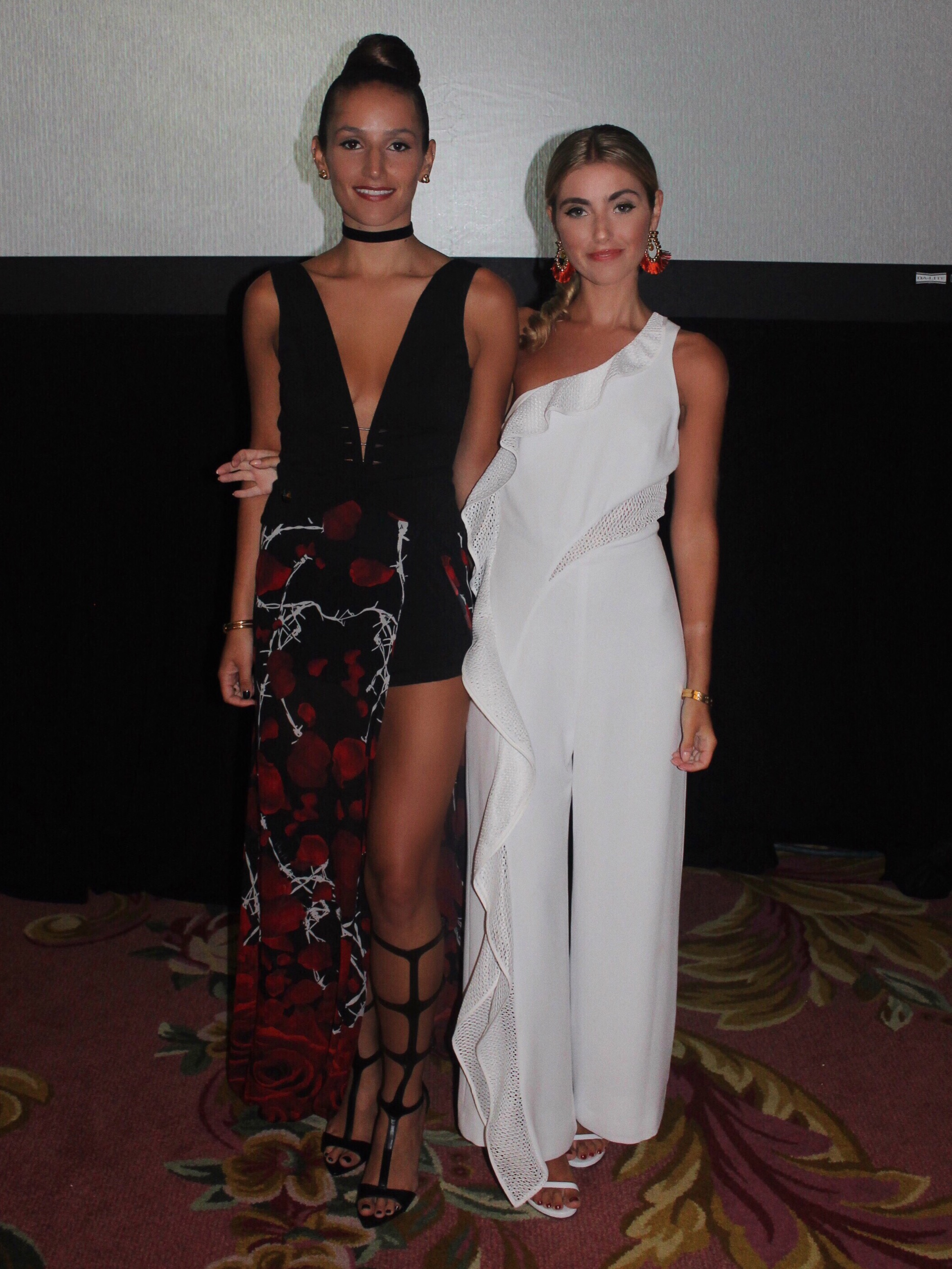 BIGGEST CONGRATULATIONS TO DADDY & SHIONA ON THIS AMAZING ACHIEVEMENT!!
The Coach Bermuda Fashion Festival Gala was a night to go down in the books - surrounded by so many inspirational people, close friends, and beloved family. A huge shoutout to Coach for sponsoring and hosting this amazing event!! Check out below & our Shop page to shop our featured looks and be sure to stay tuned for a post later this week about one of our favorite summer trends!! <3