DAYS IN DENIM
Denim NEVA goes out of style!!! - well, at least that's how we feel about the matter and you should too. Recently, though, we've noticed that all denim has become all the rage - this makes us really happy. An article from Women's Wear Daily Magazine, titled "Denim Trends Help Retailers' Sales", confirmed our notions about denim and it's rising popularity in the world of fashion right now. You can get ANYTHING in denim these days. And we quote: "Denim has been explosive for the past three years,' said Stephanie Solomon, Lord & Taylor's vice president and fashion director.' We are not just talking about jeans. Denim is a way of life. Denim jackets, denim duster coats, denim dresses and tops- they've become an integral part of the wardrobe. It's now cool to wear denim with denim. You can wear it head to toe. That used to be fashion taboo." (WWD; April 21, 2016) Oh how happy we are that times have changed and that this trend is no longer considered a no, no. All of the above is music to our ears...so we decided to dedicate a post entirely to denim - wearing it from head to toe.
SOPHIE'S LOOK:
There's not much to my look at all. Since 'the jumpsuit' is (and most likely always will be) my favorite article of clothing to wear I decided to sport…surprise, surprise…a denim jumpsuit!! - a Free People zipped denim jumpsuit with a collar and flared bottoms to be exact. To emphasize the flare of bottoms I wore my light denim Louis Vuitton heeled boots underneath so that the boot was just slightly creeping out under my pants. Also, pictured below, you'll see one of my all time favorite handbags - my quilted denim Chanel bag. It fits sooo much stuff inside of it and goes perfectly with any look, especially an all denim one ;) Obsessed with it and obsessed with everything denim!!!
// Free People Zipped Denim Jumpsuit
// Louis Vuitton Denim Boots // featured boots no longer available // similar boots linked
// Chanel Quilted Denim Bag // featured bag no longer available // similar bag linked
CHARLOTTE'S LOOK:
When I saw this MINKPINK denim romper on Nasty Gal I knew it HAD to be in my closet for the summer. It is such an easy and comfortable piece to wear and can be paired with multiple looks. I loved how Nasty Gal styled this romper with a white bandana on their model so I mimicked the look ;) And while we're on the subject of bandanas… along with chokers - this is another trend I am OBSESSED with this season. They have made such a comeback in fashion and I love it. I topped my denim look off with these Stella McCartney denim star slip-on sneakers (shout-out to my sissy who let me borrow them <3, thx Soph). Two things I love about these sneakers —> ONE: the star and denim print on them & TWO: they have that hidden heel giving a shorty like me a little extra height ... just like Soph's platformed Supergas from our last post :)
// Stella McCartney Denim Star Slip-On Sneakers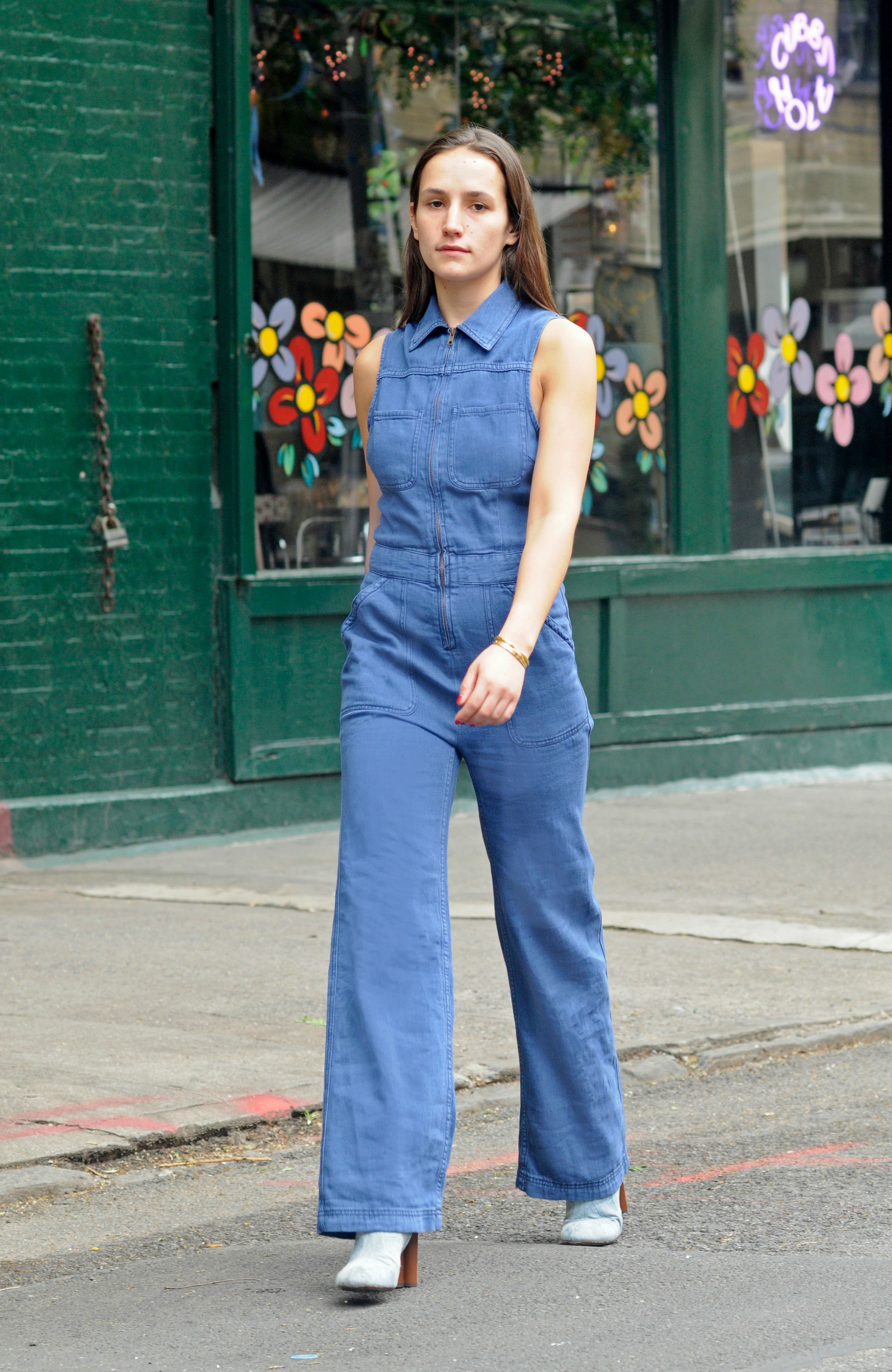 Check out our Shop page & Looks for Less page to shop this featured look!
THANK THA LAWD (AKA SCOTT DISICK) FOR DENIM! & enjoy Game of Thrones tonight :)