MEET #REXY - THE COACHXHIGHLINE SUMMER PARTY
Some of you may have been wondering, as you pass the several Coach stores that line our Manhattan streets, who and/or what is this new little dinosaur creature displayed in both the stores and on the products in them... A dinosaur? That's an interesting and different concept...but why?
We are proud to say that we got the chance to figure out a little more about this adorable, fashion forward, dino diva last Wednesday evening when we attended the annual CoachXHighline summer party. We had an absolutely amazing time and the night had several highlights. Top on our highlight list, though, was finding out more about this mysterious dino who is all the rage right now. We had the pleasure of speaking to Stuart Vevers, not only the very talented Creative Director of Coach, but also the creative mind behind this fantastic dino. Stuart was able to enlighten us about who this adorable little creatures is. For starters, her name is Rexy...and believe it or not, she's a girl!
Other key highlights of the night: (1) the wearable pins that came with the invitations (2) the popsicles (3) the Bosco photobooth (an event necessity)
Decked out in all #Rexy looks, we had the time of our lives and are so exicted to share some of our night with you. From our looks, to our step & repeat pics, to our snapchat shots, to all the above... we hope that after reading this post you are just as obsessed with Coach's #Rexy as we are!
SOPHIE'S LOOK:
I wanted #Rexy to be the absolute center of attention in my outfit- sporting her via my green leather Rexy varsity jacket and my black Rexy turnlock wristlet. If i had to describe my look in two words? Simple & sleek. These Rexy jackets are to die for! Knowing that Char and I wanted to emphasize our attendance to the event a single entity, or a sisterly duo - instead of just two separate attendees - we went with a somewhat #twinning look. Both of us wore these Rexy varsity jackets, but in different colors, and the same exact Rexy turnlock wristlets <3
I instantly loved the dark green colored Rexy jacket...which worked out perfectly because Char immediately loved the black one :) I paired the jacket with the most simple, yet simultaneously sophisticated, looking Stella McCartney flared denim overalls. These overalls have the perfect tight fit and their simplicity makes them match with any elaborate piece. I stuck some of the adorable pins from the event invites on the chest of my overalls, and voila, it looked like the overalls were made that way!
To compliment the hints of gold tones on my jacket, I wore my Diane von Furstenberg gold metallic strappy sandals under my flared overalls. Finally, I wore my Twilight's Fancy embellished black lace choker - emphasizing my bare neck and drawing attention to my gawwwgeous slicked back pony tail (all thanks to Janais). Chokers are (one of) my current obsession(s)...just like Char...and I simply refuse to attend any fashion event, or event in general, without wearing one.
I loved repping #Rexy all night long and wish I could wear this look every single day...safe to say I'm OBSESSED! P.S. These Rexy turnlock wristlets are the perfect/ most amazing size - especially for someone like me who carries a lot with me at all times). This wristlet fits everything you could possibly need for an event...again...OBSESSED!
// Stella McCartney Denim Overalls
// Diane von Furstenberg Metallic Sandals // featured sandals no longer available // similar Diane von Furstenberg metallic sandals attached
// Twilight's Fancy Embellished Lace Choker // similar Vanessa Mooney Embellished Choker linked
CHARLOTTE'S LOOK:
As a part of our #twinning look that Sophie mentioned above, I too wore one of the awesome Rexy varsity jacket. Instead of the green, though, I chose the black one :) This black jacket is outlined with pink accents (my favvvv color) and went absolutely perfect with my look! I wore the jacket draped over my shoulders and wore a black silk slip dress by The Reformation underneath - keeping my look simple yet chic. My Schutz suede cutout gladiator boots stole the show. These shoes are super affordable, comfortable, and just something everyone NEEDS in their closet - they turned heads.. Shout out to the very gifted wardrobe stylist, and also a good friend, Cameron Billik, who had the idea to put the Coach pins from my invitation all over my shoes...this was SUCH a brilliant idea and I got tons of compliments. For the finishing touches of my look, I "twinned" with Soph by carrying the Rexy turnlock wristlet and, finally, a black double strap Choked by a Thread choker! Who knew I liked chokers!? ;)
// Karlyanna Suede Cutout Gladiator Boots
// Black Suede Cutout Double Choker
***SPECIAL SHOUT OUT TO OUR GLAM TEAM***
Could not have looked this fabulous without them...biggest thanks to them for always making us look & feel so on FLEEK <3
*SOPHIE'S HAIR: Janais Lopez // @voluptuous_hairx3 // @voluptuous_hair_
*CHARLOTTE'S HAIR: Jaime Alcivar // @jaimealcivar
*MAKEUP FOR BOTH: Kristine Falsetta // @kristinefalsetta // www.makeupbykristinefalsetta.com
BE SURE TO CHECK THEM OUT!!! THEY ROCK!!!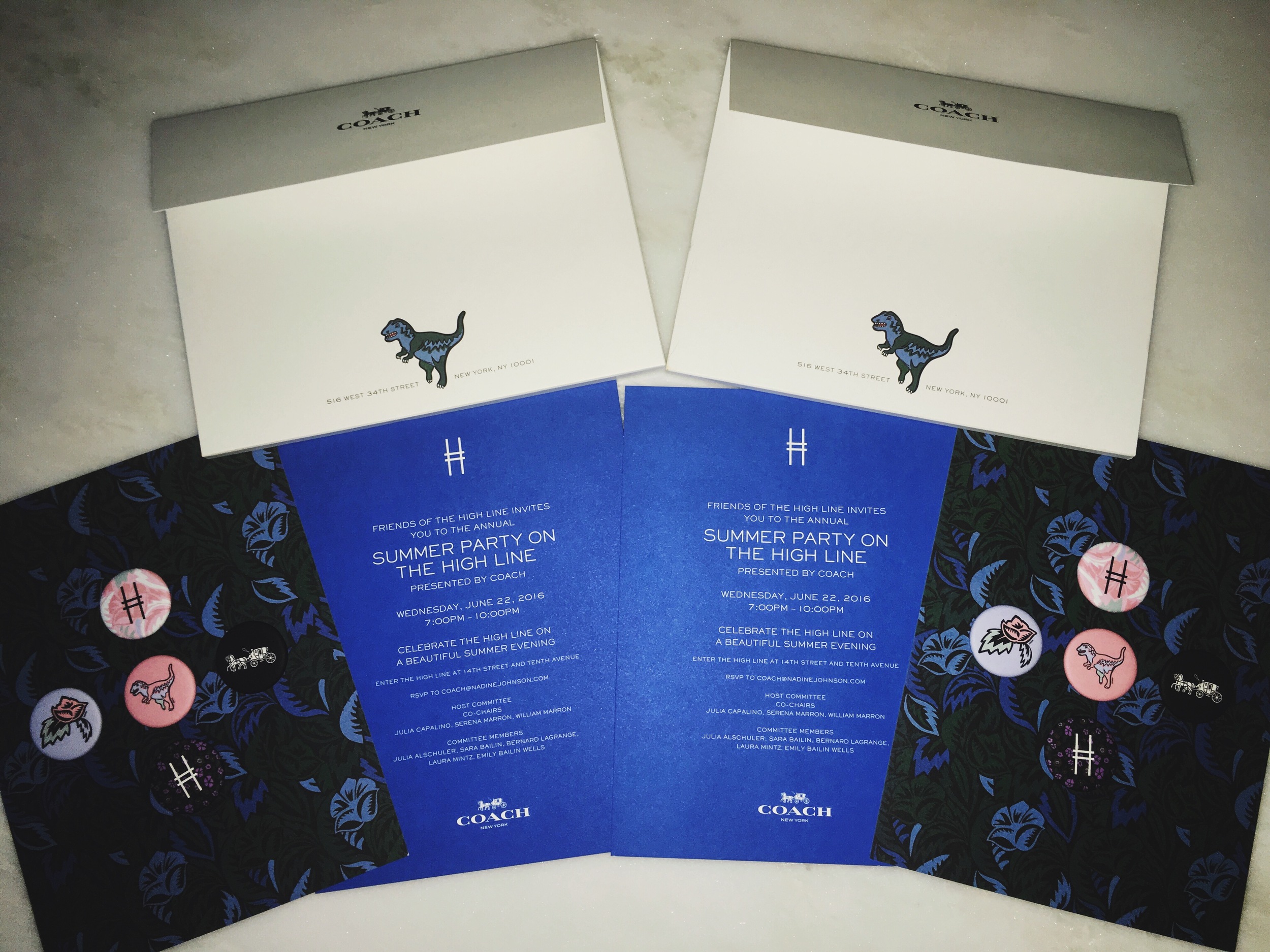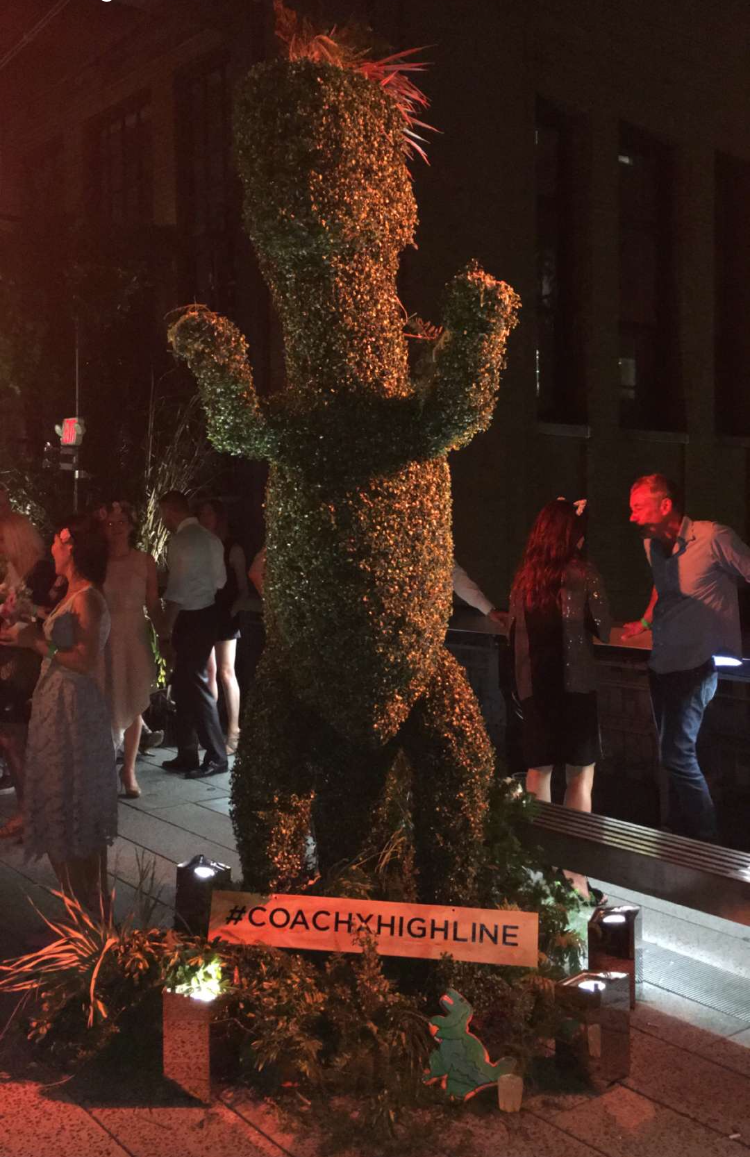 ......step & repeat.......
SNAPPED THE NIGHT AWAY...
The 2016 CoachXHighline summer party was a night to remember. A night spent with amazing, inspirational, and isanely stylish people...not to mention we had some of our great friends there surrounding us - shout out to Lexis Marsden, Zach(ary) Weiss, Hannah Burch, Cam(eron) Billik & fellow blogger, Tilden Brighton [blog: To Be Bright] for sharing this epic night with us <3
We are beyond excited to welcome #Rexy into our lives- ahem, our closets - and are so looking forward to see what else #Rexy has in store for us...
Check out our Shop page to shop our featured event looks ad see below for more #Rexy looks that we love!