BLAZIN' BLAZERS
Feelin' (BLAZIN') hot in these rockin' blazers, crop tops, jeans, chokers, sunglasses & little black heels...check out how we dressed for a beautiful New York City afternoon strutting around the town. KEY WORD: BLAZERS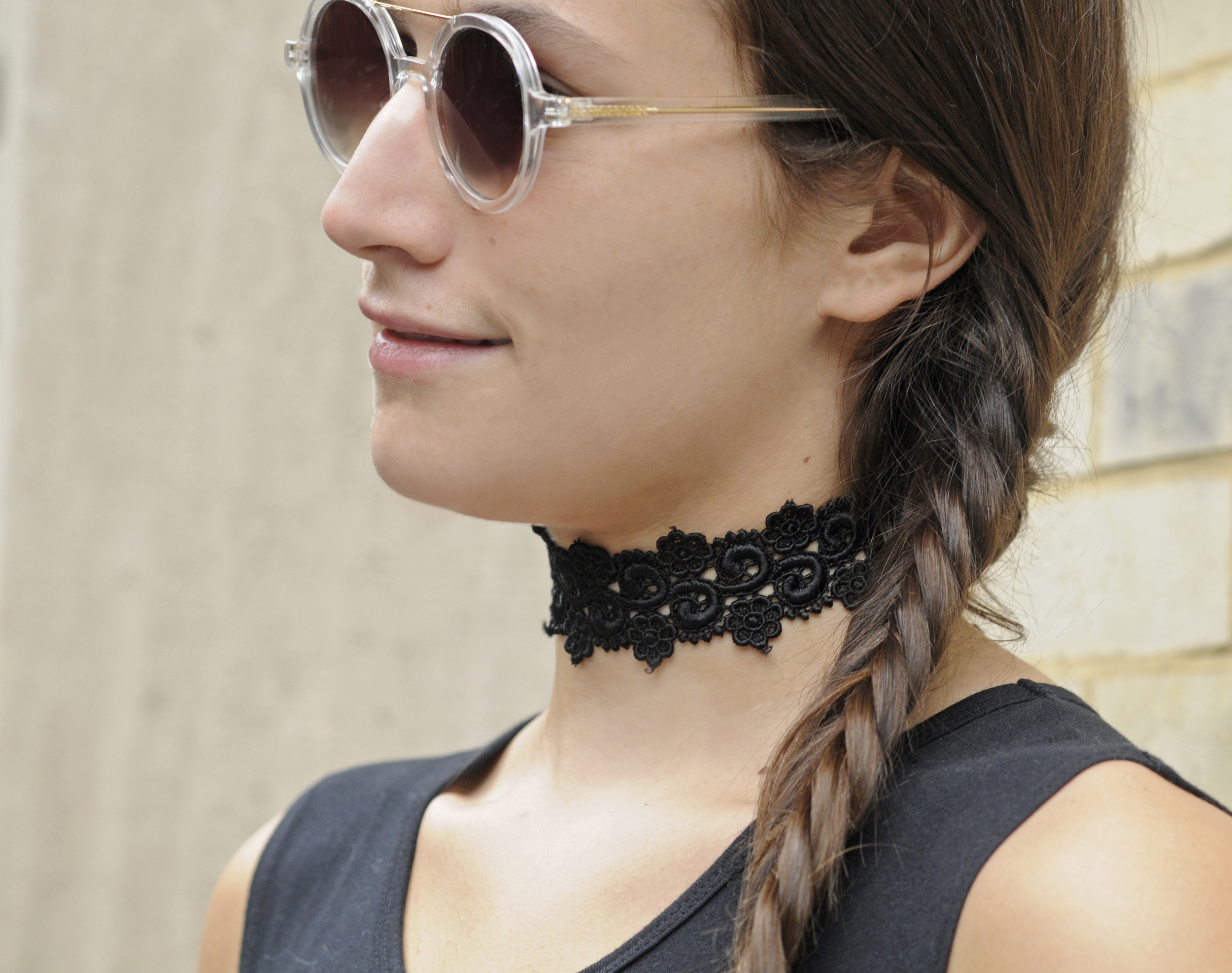 CHARLOTTE'S LOOK:
I went with a versatile look you can wear out an about during the day or at night for fun dinner or evening event! My Twelfth St. by Cynthia Vincent blazer is the statement of my look. This blazer is super fun and was such a good buy! Everybody NEEDS a statement blazer in their closet. Under this blazer, I wore my simple TOPSHOP cutout bralette which bared my mid-drift ;) I threw on my favorite CURRENT/ELLIOT flare jeans which are high waisted, making up for the the tininess of my top! Quick FYI: flared jeans make everyones legs look so much longer and who doesn't want to look like they have long legs!? For my shoes, I wore on my Aquazzura sexy cutout suede sandals which are (legit) amazing. They are so comfortable and look good with just about anything! For accessories I wore my absolute favorite Linda Farrow cat eye sunglasses. These babies are so special to me and I loved mixing the cheetah print with my striped blazer. I topped off this look with my oh so amazing Fendi peekaboo satchel, which, yes, I did splurge on in Paris while studying abroad- but sorry, not sorry- it is soooooo worth it. This bag is EVERYTHING TO ME!!! Since (lately) I don't leave the house without one, I wore a black crochet choker by my favorite choker brand: Choked by a Thread!
// Twelfth St. by Cynthia Vincent Embellished Jacket // featured jacket is no longer available // similar jacket linked
// CURRENT/ELLIOT High Rise Flare Jeans
// Aquazzura Sexy Thing Cutout Suede Sandals
// Linda Farrow Sunglasses // featured sunglasses are no longer available // similar sunglasses linked
// Fendi Embellished Peekaboo Satchel // featured satchel is no longer available // similar satchel linked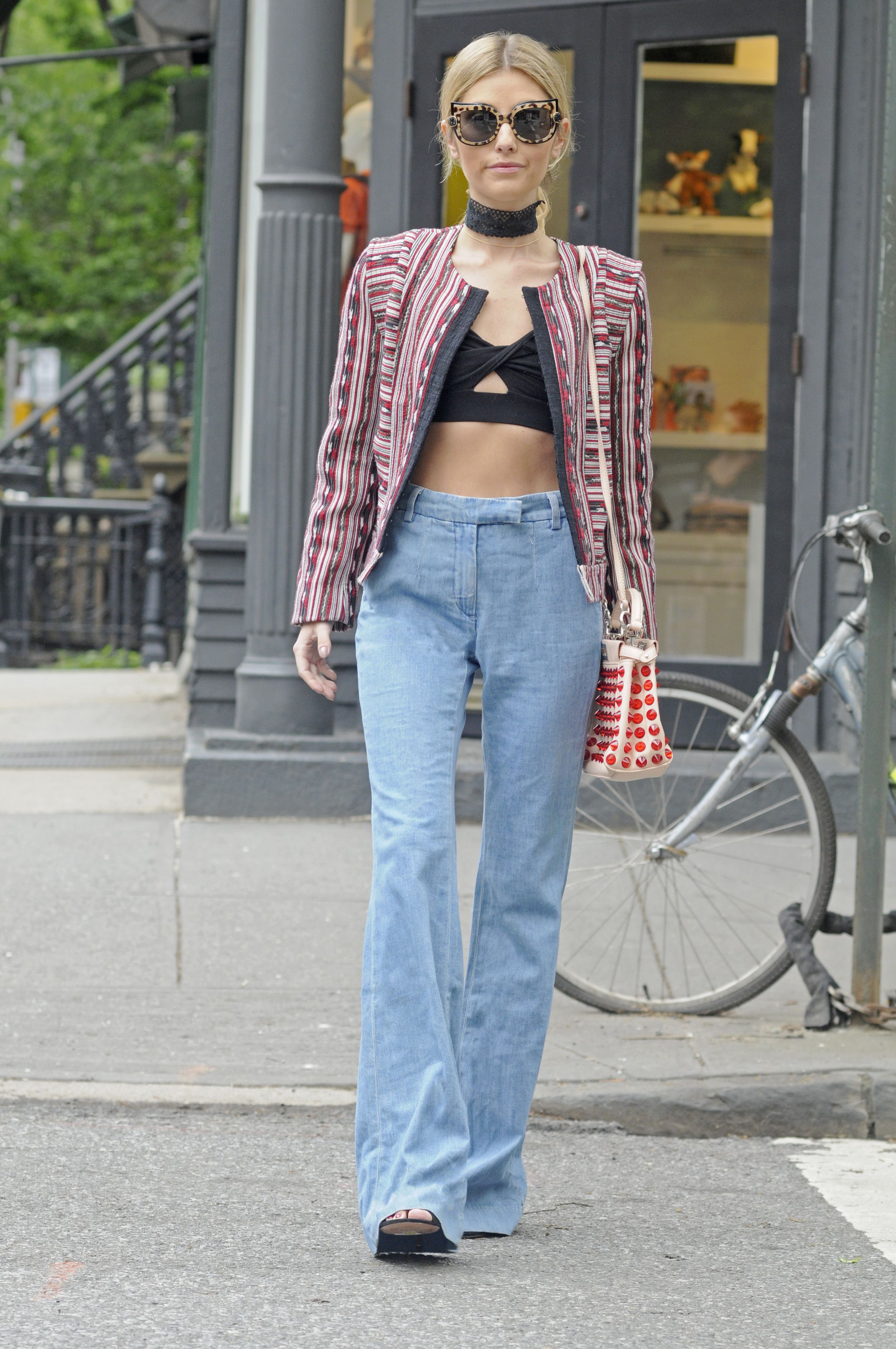 Although we went with different blazer options - one solid & one statement - both of our looks exemplify that with the perfect blazer, you can make any outfit look absolutely FAB(ulous)...visit our Shop and Looks for Less pages to shop our featured look!
Wishing everyone a WONDERFUL week ahead :)