GETTIN' COZY IN SLATE & STONE
Are you looking to get cozy ASAP because the temps are dropping lower & lower (we're talking 30 degrees people) and sweater weather is finally here!? Well...look no further!! Slate & Stone has got that casual and SUPER cozy sweater weather vibes and adorable pieces that you might be looking for...in light puffer jackets & the comfiest of sweaters, we rock Slate & Stone's comfy, casual & stylish looks on an NYC rooftop….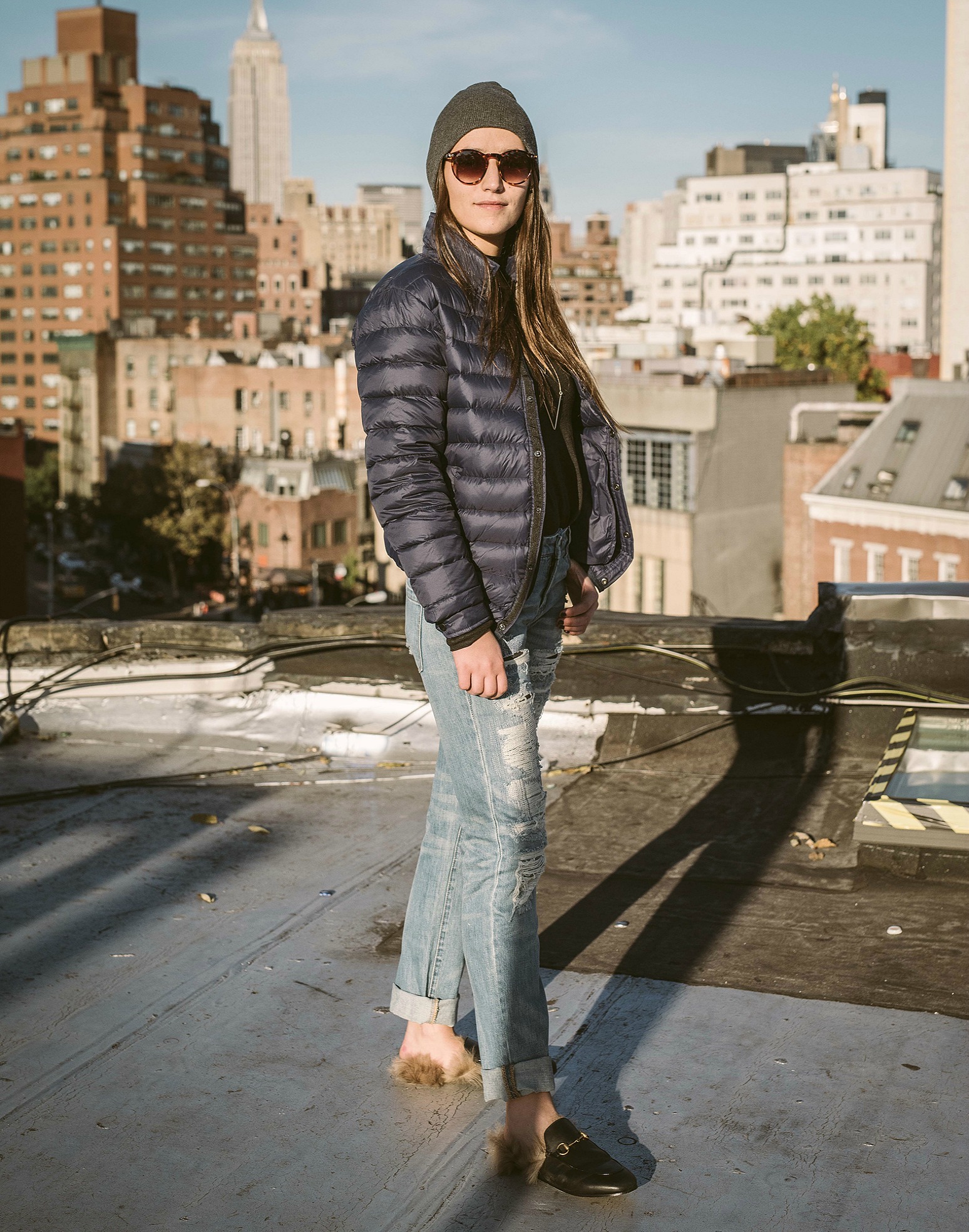 CHARLOTTE'S LOOK:
It was impossible for me NOT to feel comfy in this adorable Slate & Stone sweater and puffer jacket. The perfect combo for a chilly day on a rooftop in NYC, or anywhere in NYC. Instead of the color Soph chose for her puffer jacket, I chose the burgundy colored Slate & Stone 'Sarah' puffer jacket with a super warm (because I am ALWAYS freezing) off white, textured Slate & Stone 'Kailee' crew neck sweater underneath my puffer. Finishing off my look, I wore a pair of my comfy Vince leather leggings, a pair of adorable black Alexander Wang ankle booties, my black Choked by a Thread bandana choker, and last, but not least, a pair of Komono round 'Vivien' sunglasses, that Soph and I share :) #sistersthatshare
// Slate & Stone 'Sarah' Burgundy Puffer Jacket
// Slate & Stone 'Kailee' Crew Neck Sweater
// Vince Leather Leggings // featured leggings are no longer available // similar Alice & Olivia leather leggings linked
// Alexander Wang 'Kori' Ankle Booties
// Choked by a Thread Black Bandana Choker
// Komono Round 'Vivien' Sunglasses
PUFFER N' SWEATER WEATHER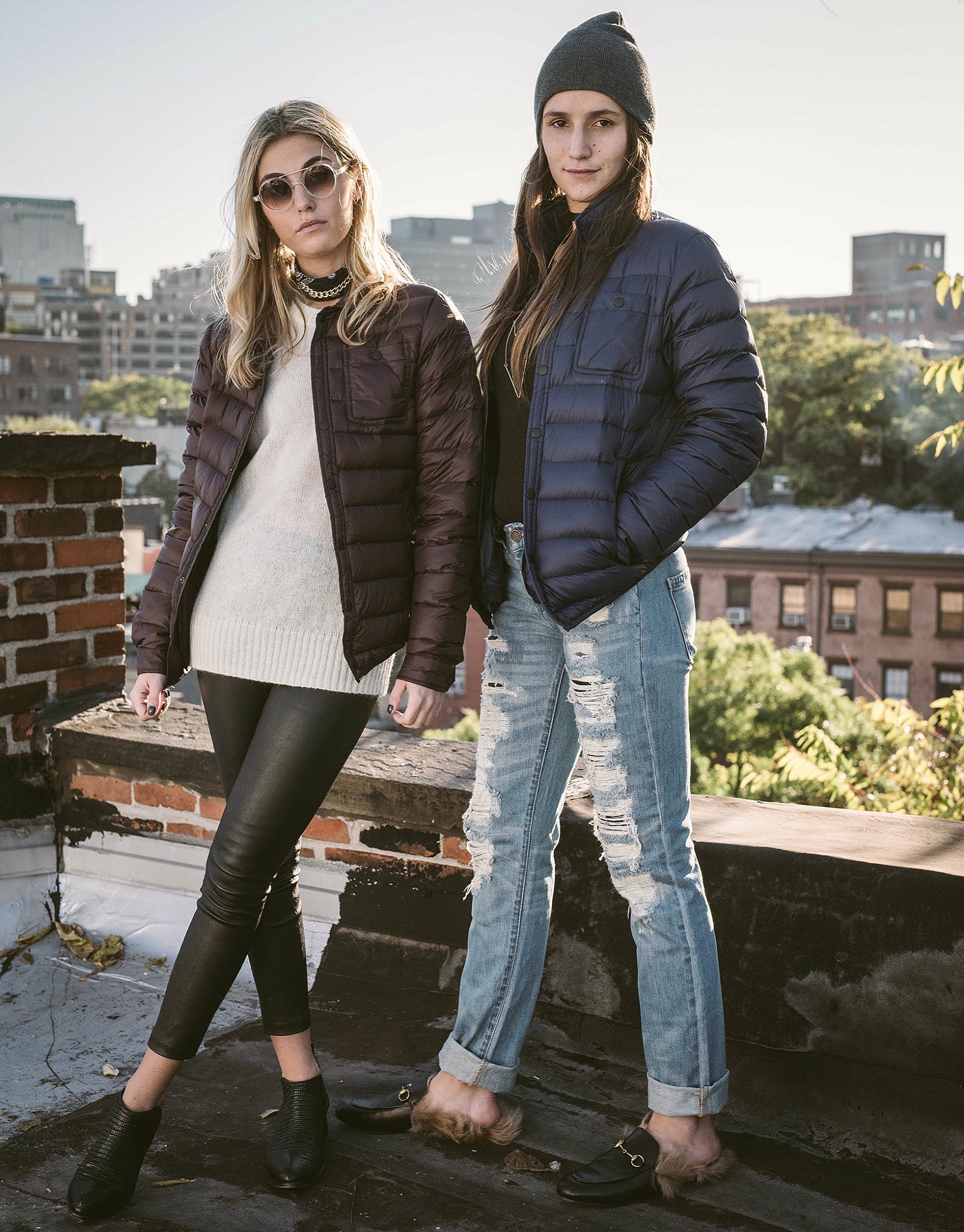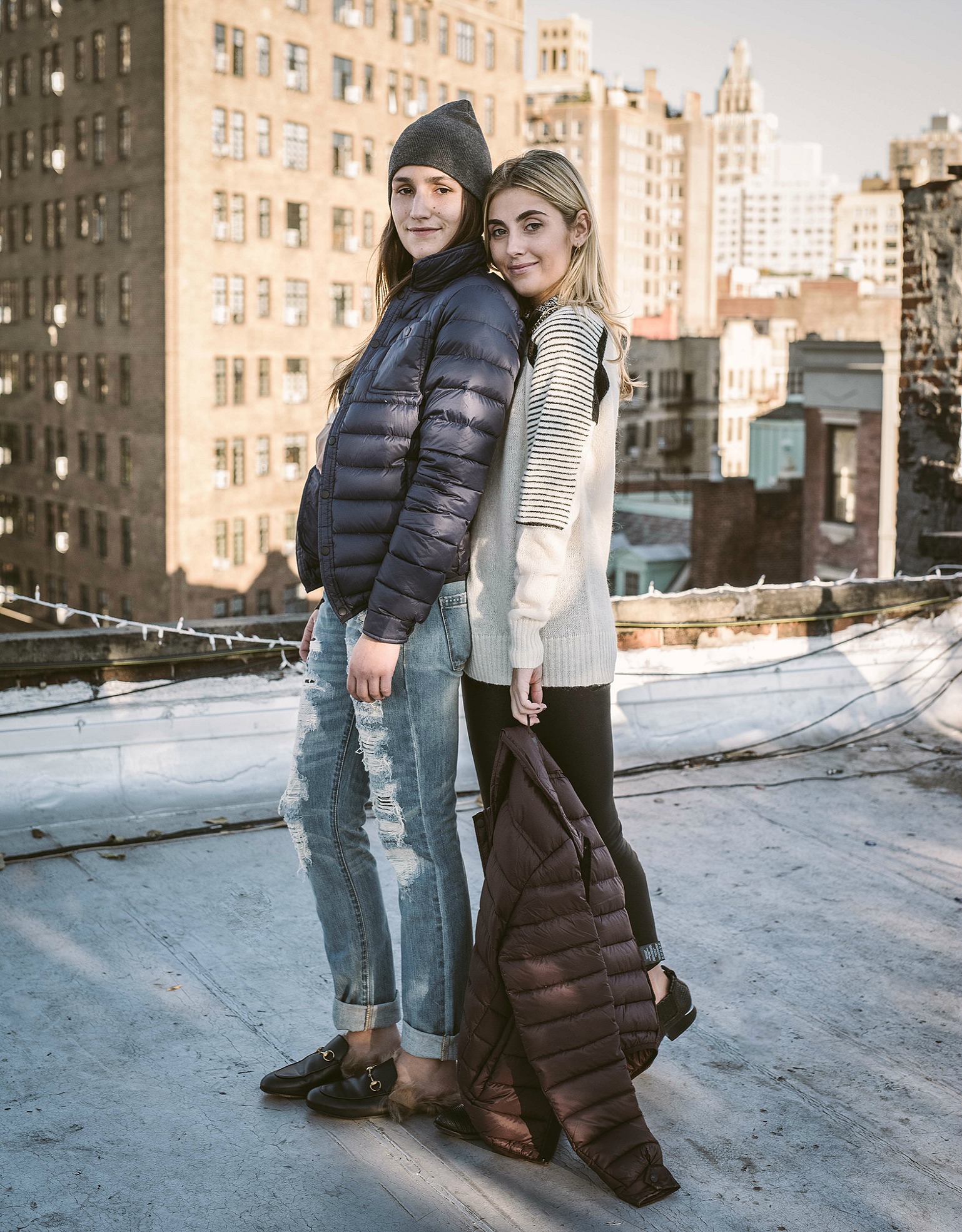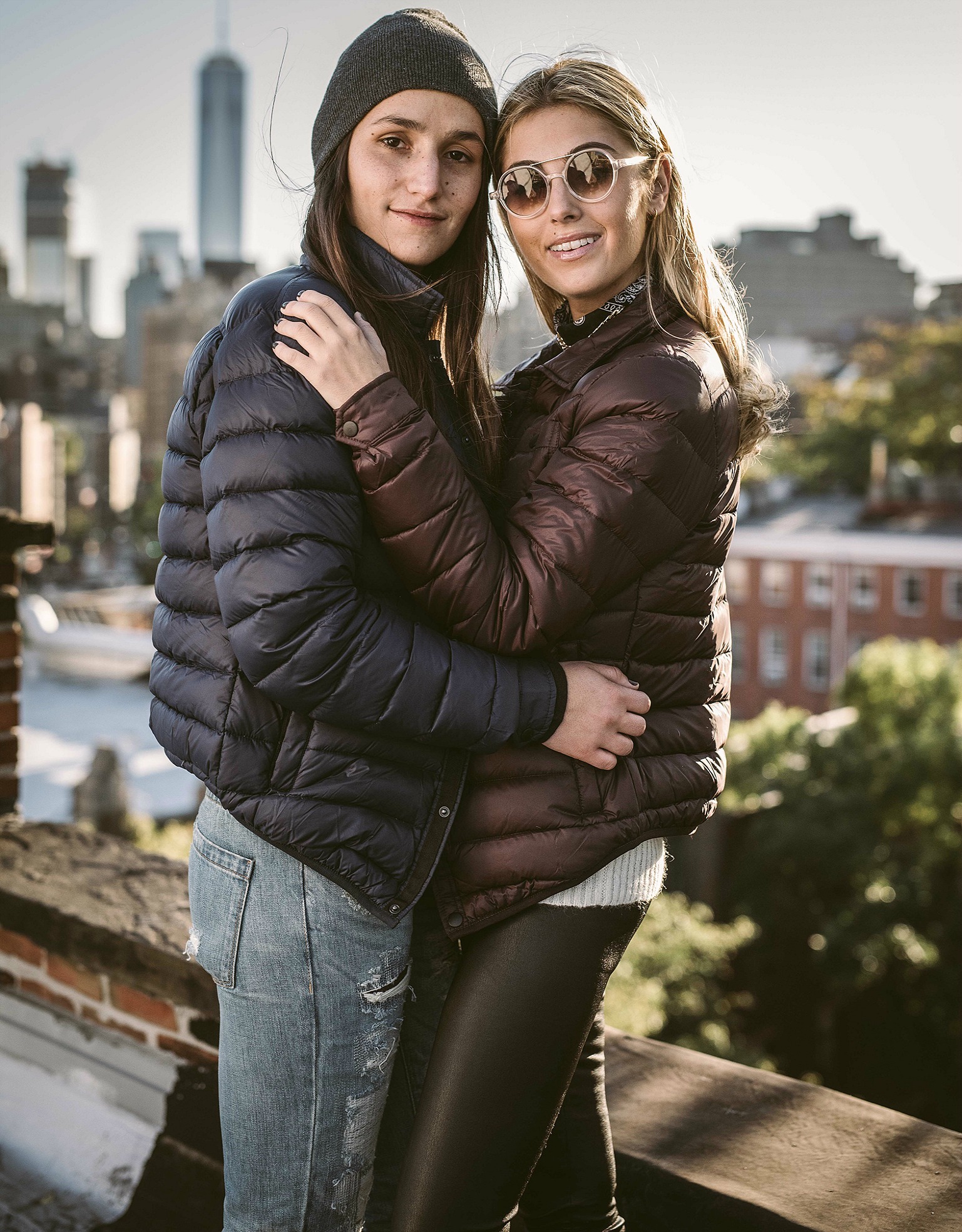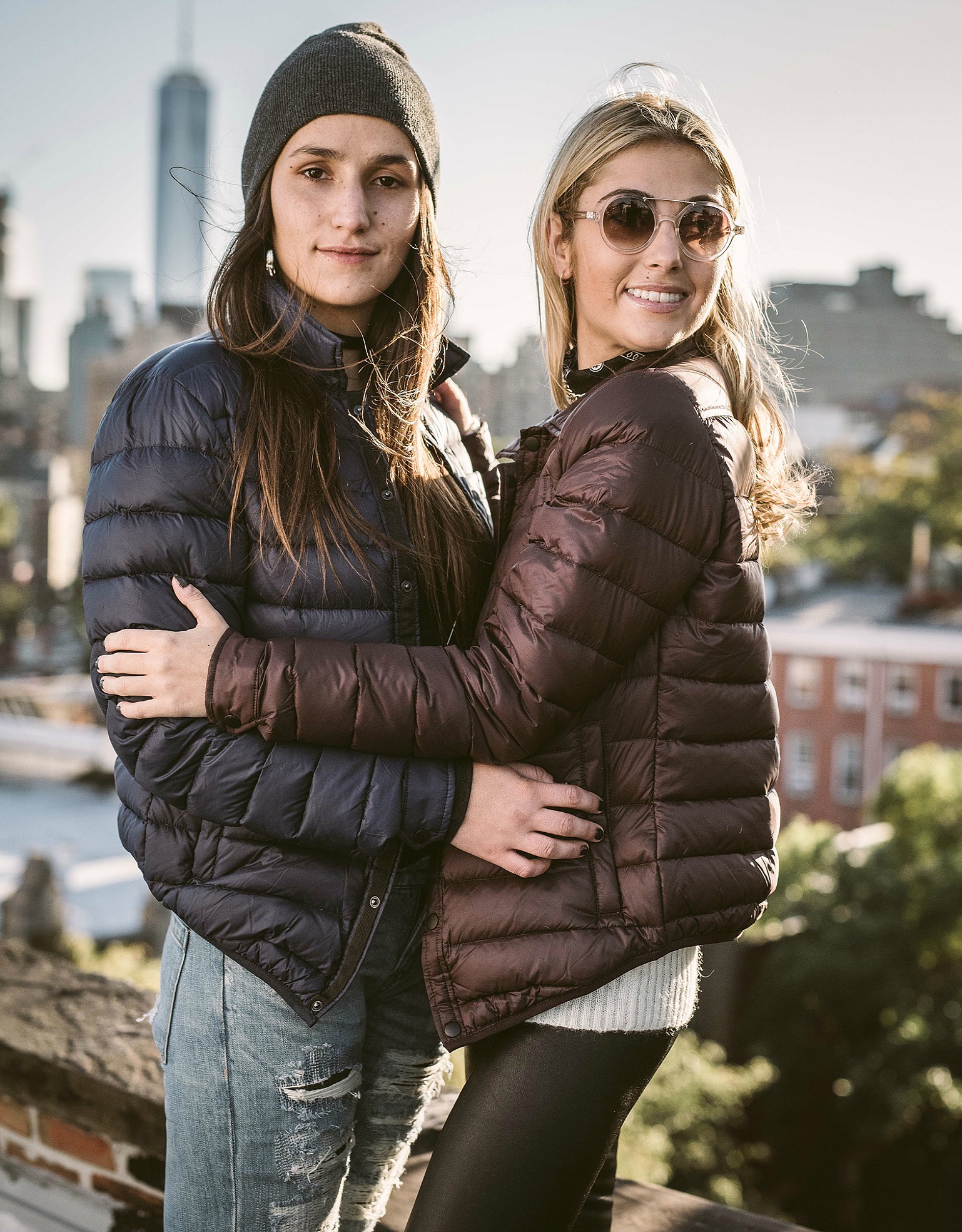 You've got to check out the awesome women's pieces from the Slate & Stone Winter collection and get your hands on some of these cozy pieces for yourself... especialy before the temps drop even lower and lower!!! Eek, winter is most definitely coming!!! We absolutely love the simplicity and minimalist, yet trendy and stylish, vibes of the Slate & Stone brand/product and how their pieces can look great with any outfit for getting cozy in this chilly sweater weather :)
Be sure to take a look below & on our Shop page for our featured Slate & Stone looks and some awesome other pieces we love from the collection. Hope everyone is having a fantastic week- xoxo!
OTHER SLATE & STONE LOOKS WE LOVE